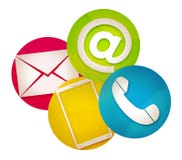 Phone:

03 9467 1489

03 9925 7276

 

Email

: nk.cc@hotmail.com 

Address: (Building 208) – 331 McKimmies Rd, Bundoora VIC 3083

 

Opening Hours: Monday – Friday 7:45am to 6:00pm

 

Fees: $110 per day
We currently have positions available in all 3 rooms. We welcome you to come for a tour of the Centre anytime between 9am-11am (Monday – Friday) or by appointment for an afternoon tour between 3pm-5pm (please call us to make an appointment for an afternoon tour).
If you wish to put your child's name down on the waiting list for a later date then on completion of the tour we will provide you with a wait list application form. 
If you have any further questions or queries, please feel free to give us a call or send us an email.